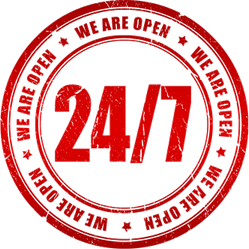 If you are looking for a reliable, local car locksmith then look no further than Panther Locksmiths. We provide a mobile locksmith service in your area 24/7! Our friendly, efficient manner wins us customers throughout Cambridgeshire. If you need an honest professional car locksmith contact us on 07508 918188 and ask for Neil
Welcome To Panther Locksmiths
About Us
These are some of our services and more information about us.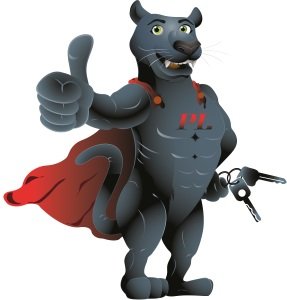 LOCKED YOUR KEYS IN YOUR CAR ? WORRIED ABOUT VAN BEING BROKEN INTO ?
WHAT OTHERS SAY ABOUT US
Some kind words from satisfied clients. To read the full testimonials please visit our Testimonials Page.
Nick Mace Aftersales Manager T.C.Harrison Huntingdon
Builder manager
T C Harrison Huntingdon have been Using Neil at Panther locksmiths for over 3 years. He is always on time, courteous and reasonably priced. We are an extremely busy Dealer and Neil has always looked after us, nothing is ever a problem or too much trouble.
Judith Hawes, Huntingdon
Builder manager
We were burgled through the night whilst five of us were sleeping upstairs. This was extremely alarming knowing someone had entered our home and was steeling our property whilst we slept above them! We called Panther Locksmiths and found Neil to be very helpful and he talked to us about the high security ABS Locks that he fits. It was also helpful that we could have the same key to open all 5 door locks. We found Neil to be extremely helpful and were very satisfied with his ..
Nicola Rule Estate Management -Blocks of Flats Management
Builder manager
Panther Locksmiths came to by recommendation of a client and since then we have used them for many routine and EMERGENCY call outs. Always quick to respond and keen toEnsure his work is as required we have been eminently impressed by his diligence and speed of response. Highly recommended (especially for some of our more vulnerable clients)
Joseph, St Ives
Builder manager
Losing both sets of car keys was not the way that a Monday morning should start. However, after having no joy with my insurers, calling Panther Locksmiths to receive both brilliant customer service on the phone and a speedy call out time from a friendly efficient professional locksmith was the perfect solution. I thank both Neil and Amanda for a reasonably priced, friendly and professional service.Thanks again 
N Keen, Willingham
Builder manager
"I called Panther Locksmiths after a multiple problems with my Ford Galaxy. Key fob not working, lost transponder ship and a broken door lock. Neil arrived and quickly went to work fixing all of the problems, tolerating my twins who were jumping around the car and left us very happy and satisfied. I will certainly use him again for any lock problems I may have. Highly recommended. Many thanks to you Neil"
A. Lewis, Girton
Builder manager
"Neil supplied a new key for our VW T5 and programmed the spare. He was quick, professional and a really nice guy. Much cheaper than the dealership and also much cheaper than a VW specialist outlet that I'd asked. Would defintitely recommend and use again if I need to!"
M. Kingsnorth, Corby
Builder manager
"I lost the key to my Peugeot 207 and spent a full weekend dealing with the Peugeot garage where I purchased the car from as my spare remote key did not work. I was very distressed as they offered to cut me a new key for £135 but they wanted my car for 7-10 days and I had to get the car towed to them from Corby to Wellingborough!Following a recommendation from a friend I contacted Neil from Panther Locksmiths who came out to me later that day and within half hour he got in m..
M Taor, Finedon
Builder manager
"After the loss of all my keys I needed a locksmith and fast, Enter Neil an incredibly friendly and genuine guy who went above and beyond to try and get me sorted in the most cost effective and quick way which he did with professionalism and a smile so at a time when I wasn't in a good mood when he left I was at least grateful I now had a locksmith I could use in future and recommend to anyone else in such a predicament."      
Tracey, St. Neots
Builder manager
"Contacted Neil regarding a new key for my clio, appointment was booked within 48hrs. Neil was a very helpful and friendly chap, as well as saving me about £70.00 compared to the dealers prices. Would definitely recommend Neil, and have done so already. Great service many thanks."
Ashley Buck, St Neots
Builder manager
"I called Panther Locksmiths regarding an issue with my Skoda remote key. Neil was very helpful and very obliging with his attitude and service. Within 48 hours of calling the key has been replaced and re-programmed for £140. Skoda quoted me in excess of £300 +VAT so an excellent value for money job too. All in all 10 out of 10 for a great friendly service. I will be passing Panther Locksmiths name and number around for sure. Thanks"
A. Thomas, Brampton
Builder manager
"Huge thank you to Panther Locksmiths for saving us from the cold last night!! We were locked out of our house for three hours. We, mistakingly, called a different company who worked for over an hour and destroyed a lock to our door by drilling it…and we're STILL locked out!! Thankfully, we found the Panther Locksmiths number next. Even though it was near midnight on a Saturday night, he was there within 25 minutes and we were back into our house in 1 minute. He also replace..
Pat Clark, Creaton
Builder manager
"Daphne & I would like to thank you for completing the work at our property in such an efficient manner. You undertook the replacement of all our locks and window latches at very short notice, which enabled us to comply with the requirements of our insurance company. We were most impressed by your professionalism, good manners and attention to detail. We will be pleased to recommend you to our friends and relatives. Grateful thanks."
Lee o'Dell, Huntingdon
Builder manager
"I had to call out Panther Locksmiths to change my back door lock. It was a good service, a nice chap, helpful too. His price was better than a previous locksmith I had to call out 6 months ago. Will definitely use again if ever needed. Highly recommended."
DM, Bury
Builder manager
"Very friendly, helpful service and saved us a small fortune compared to dealer prices! Wouldn't hesitate to recommend – many thanks."
Bernard, Peterborough
Builder manager
"Thank you very much for cutting and programming my wifes spare key for her Ford Fiesta Titanium. I was starting to think it could not be done. When we got the vehicle it only had one key and I thought it sensible to obtain a spare.Thro the normal Ford garages they are so expensive, so I decided to a get a spare from a rputable ebay shop and thats when my troubles started. Before finding your website I had tried two Auto Locksmiths in Norfolk and they had refused to operate ..
Scott Earl, Swavesey
Builder manager
Thanks Neil got my Mercedes on the road again after key snapping off in ignition.  Managed to extract old broken key and recut a new key all this in the pitch black of night.  Highly recommended.  This guy is a wizard.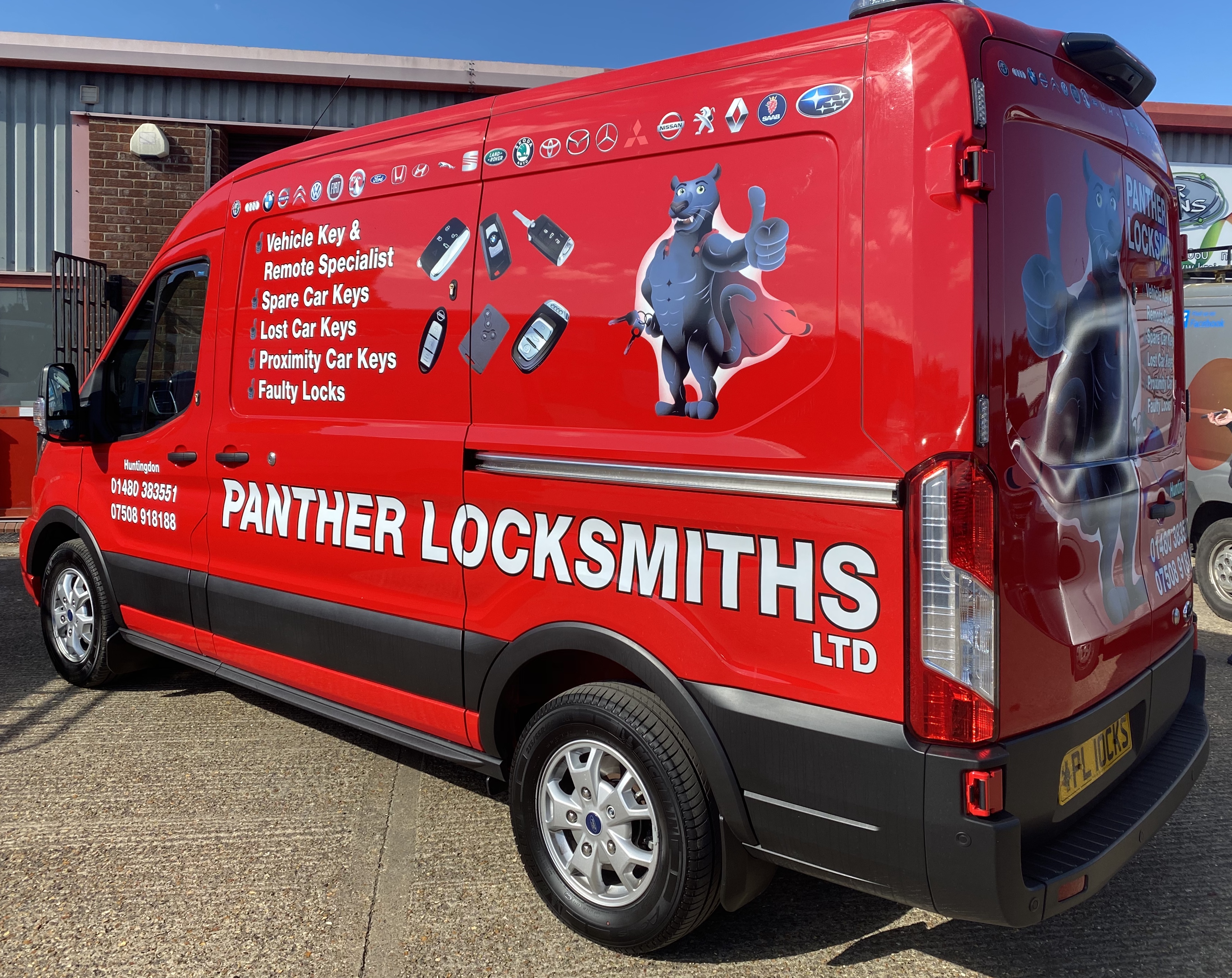 WHY CHOOSE US?
Fully Trained and Accredited
Competitive Costs
Available 24 x 7 x 365
No Callout Charge